Military-Fasteners Quality Commitment
Military-Fasteners is an ISO 9001:2015 + AS9120B audited and certified distributor.
Download an official copy of our certificate of registration here
Compliance
AS9120B is a company-level certification based on a standard published by the Society of Automotive Engineers (SAE) titled "Quality Management Systems Requirements for Aviation, Space, and Defense Distributors." This standard includes ISO 9001:2015. Military-Fasteners has developed and implemented a Quality Management System in accordance with AS9120B in order to document the company's best business practices, better satisfy the requirements and expectations of its customers and improve the overall management of the company.
Responsibilities
As part of our quality commitment to our customers, Military-Fasteners has clearly defined all responsibilities and requirements of all departments and processes within our organization on our QMS. The scope of those responsibilities are outlined as follows:


Quality policy and objectives
Control of records
Internal auditing
Control over nonconformities
Corrective and preventive actions
Personnel training and competency
Risk identification and control planning
Inspection and testing
Traceability of products
Handling, transport, and storage
Maintenance and calibration of equipment
Measurement of customer satisfaction
Employee evaluation
Risk assessment
Performance monitoring
Institutional Evaluated Suppliers List - IESL
Military-Fasteners has been approved for and is included on the IESL for the department of energy (DOE). The institutional evaluated suppliers list identifies acceptable suppliers for identified items, as well as any restrictions or compensatory measures defined by LANS to ensure that the supplier delivers items or services in conformance with ASME NQA-1.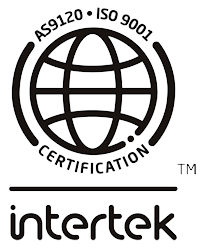 updated on 04/02/2020